A Subsoiler Ploughing Machine Used In Chinese Agriculture
A Subsoiler Ploughing Machine Used In Chinese Agriculture
yili

DeZhou

7days

100sets/month
The Subsoilers are deep tillage implements specially designed for breaking up hard pan layers and loosening the subsoil allowing better drainage, root growth and mineral osmosis.
Product Description

This subsoiler is an automatic agricultural machinery with various functions. Made up of frame, pole, plow share, soil separating board, leading bogie and strengthening tie bar. It can be installed on the left beam between the front and rear wheel. With adjustable ridge distance, automatic plow share and controllable depth; applicable for deep loosening of land and breaking up clods, matchable with seeding machine; with small turning radius, especially suitable for slope. Save fuel and labor; with good economic returns, suitable for promotion.
Specification
Model

1YLS-1.3

1YLS-2.0

1YLS-2.7

Dimension (L*W*H)(mm)

2200*1027*620

2860*1027*620

3300*1027*620

Plow column's quantity

3

5

7

Working width (cm)

130

200

270

Working Depth(cm)

50-70

Fitted power(hp)

≥80-185

Weight(kg)

500

680

910

Plow column spacing

55-70 (adjustable)
Product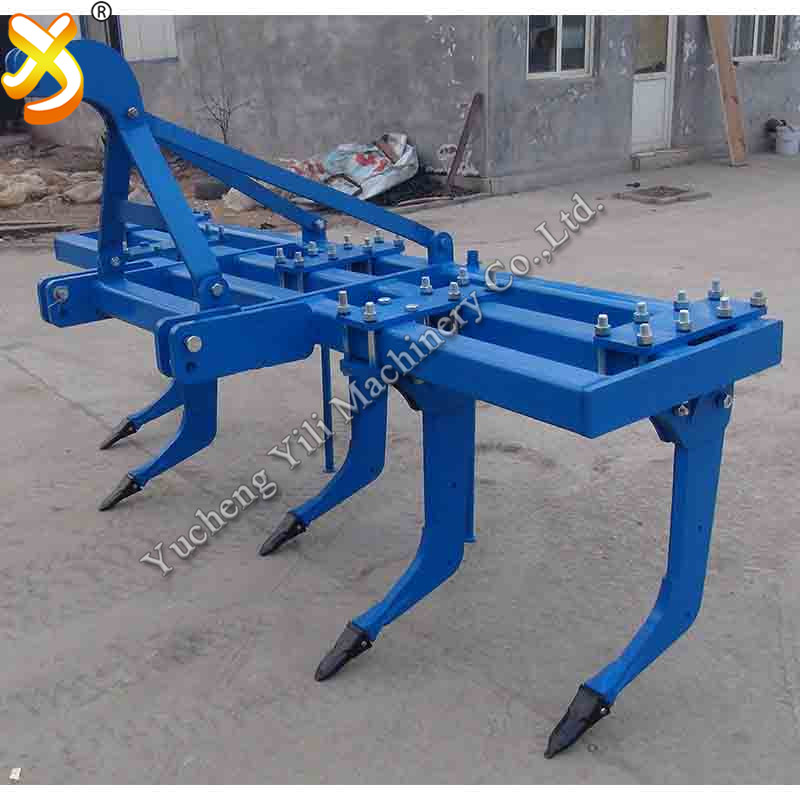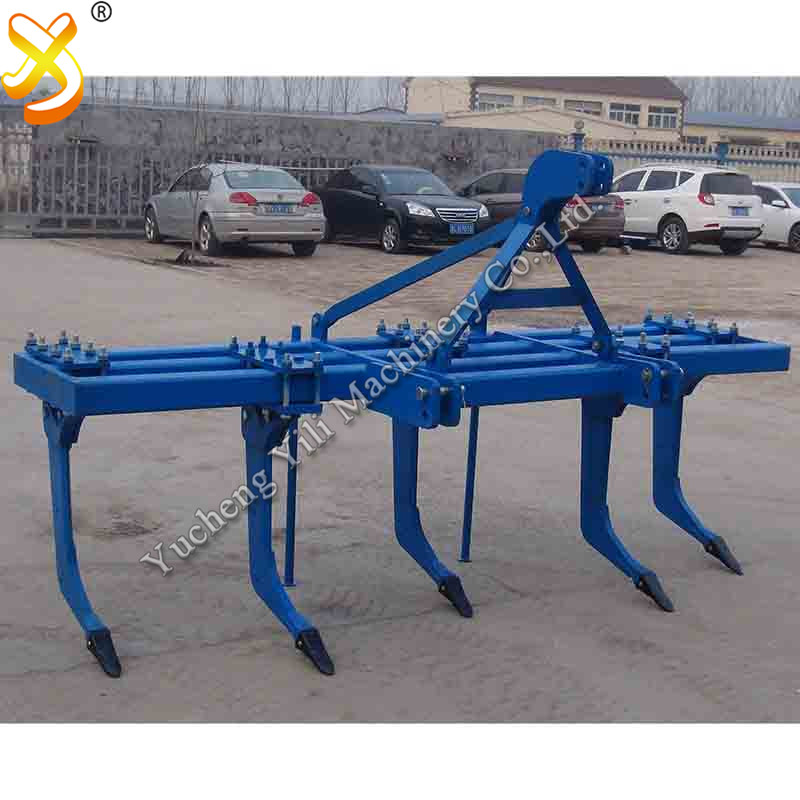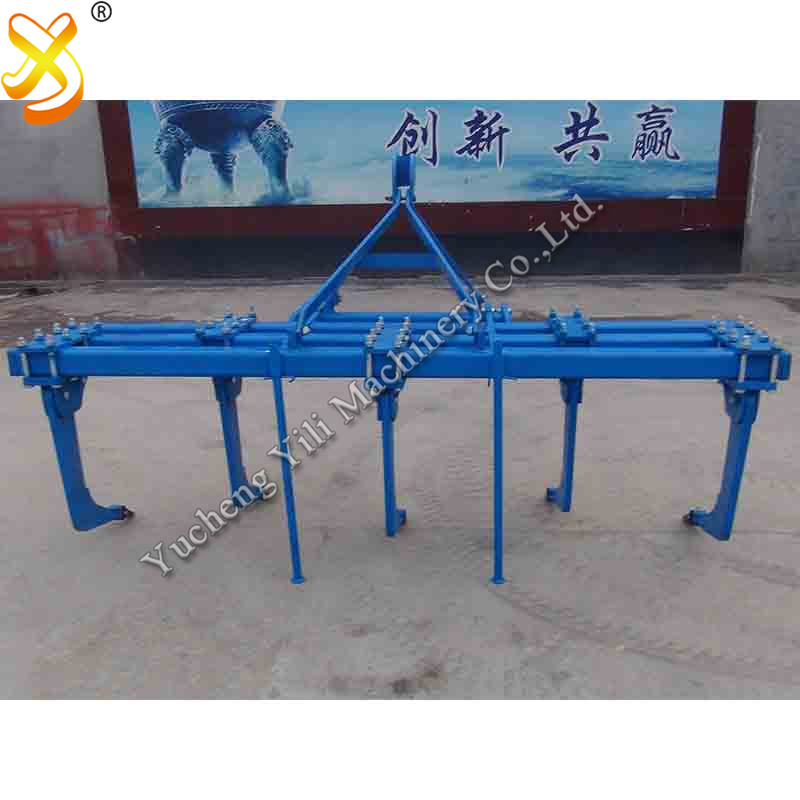 Company Introduction
Yucheng Yili Machinery Co., Ltd. is the manufacturer of agricultural machinery with employs 65 people and equipment 40 sets.
Main products: disc plough, disc harrow, share plough, rotary tiller, rotary stubble crusher, wheat planter, corn planter, cultivator, soil ridger, soil loosener, wheat and rice harvester, wheat and corn thresher, tractor trailer, slasher, gearbox, plough and harrow discs, cultivation chisels and points, hand tools,etc.In addition, our company can according to customer's sample design and processing, to accept incoming commission processing.
The company's annual output of agricultural machinery is 10,000 sets,which have been exported to more than 30 countries and regions such as the South America, Africa,Russian and the Southeast Asia.
Our company will provide thorough services and look forward to your cooperation.