Agricultural Machinery Paddy Field Disc Plough
Agricultural Machinery Paddy Field Disc Plough
yili

De zhou

7 days

100sets /mouth
The paddy disc plough is designed specifically for paddy field. The machine can also fit for dry-land. When it works in paddy-field it turns up soil to make soil upturned, inlines and level. Wheat and rice stubble and Chinese milk vetch are turned down and buried in the field; they are easy to rotten and increasing the organic fertilizer of the filed. It also has advantages of racing against time, saving labor, working efficiently and low cost etc
Product Description
The paddy disc plough is designed specifically for paddy field. The machine can also fit for dry-land. When it works in paddy-field it turns up soil to make soil upturned, inlines and level. Wheat and rice stubble and Chinese milk vetch are turned down and buried in the field; they are easy to rotten and increasing the organic fertilizer of the filed. It also has advantages of racing against time, saving labor, working efficiently and low cost etc
Specification
| | | | | | |
| --- | --- | --- | --- | --- | --- |
| Model | 1YLS-424 | 1YLS-524 | 1YLS-624 | 1YLS-724 | 1YLS-924 |
| Working width(mm) | 880 | 1100 | 1320 | 1540 | 1980 |
| Working depth(mm) | 150-200 | 150-200 | 150-200 | 150-200 | 150-200 |
| No of disc | 4 | 5 | 6 | 7 | 9 |
| Dia. of disc(mm) | 610 | 610 | 610 | 610 | 610 |
| weight(kg) | 340 | 370 | 420 | 450 | 500 |
| Fitted power(hp) | 25 | 30-40 | 40-60 | 70-90 | 90-120 |
Product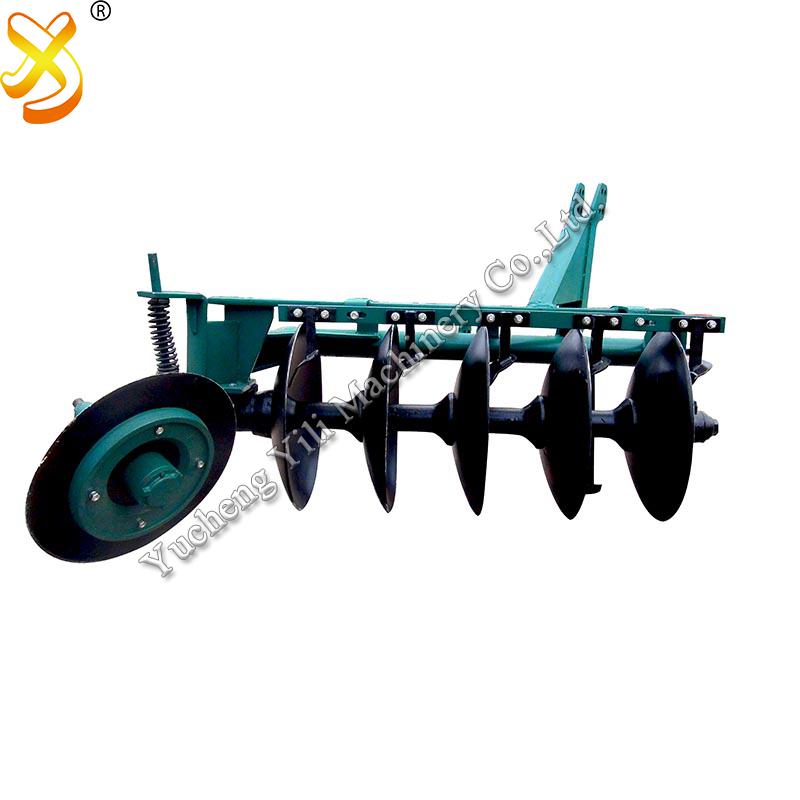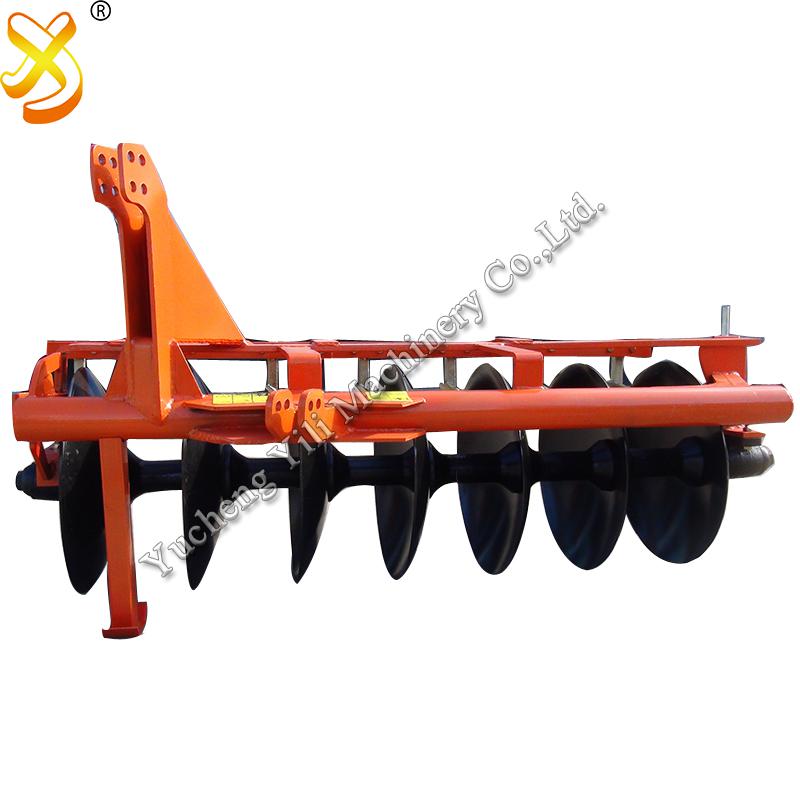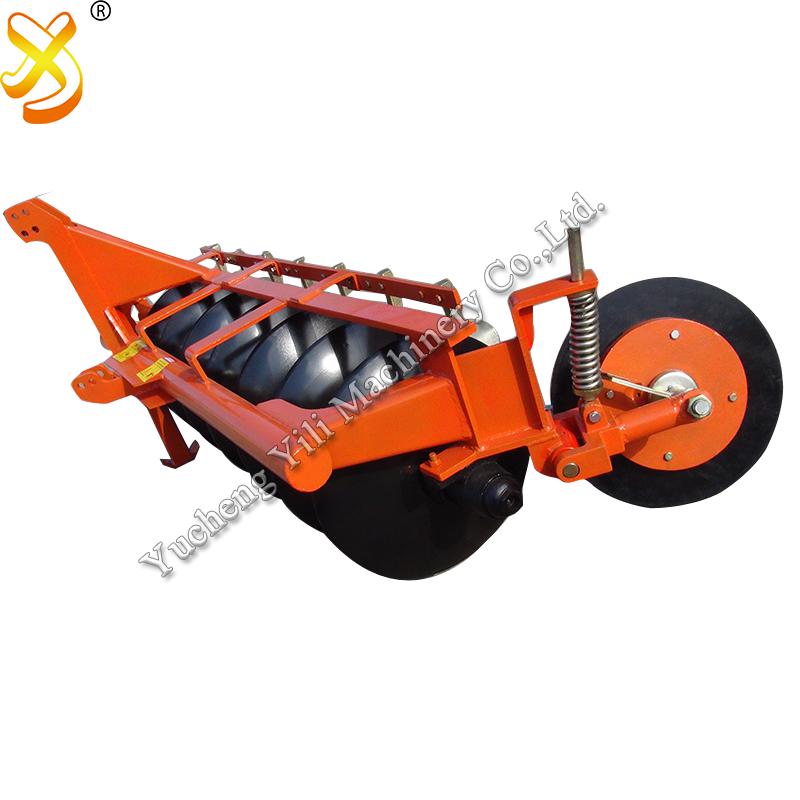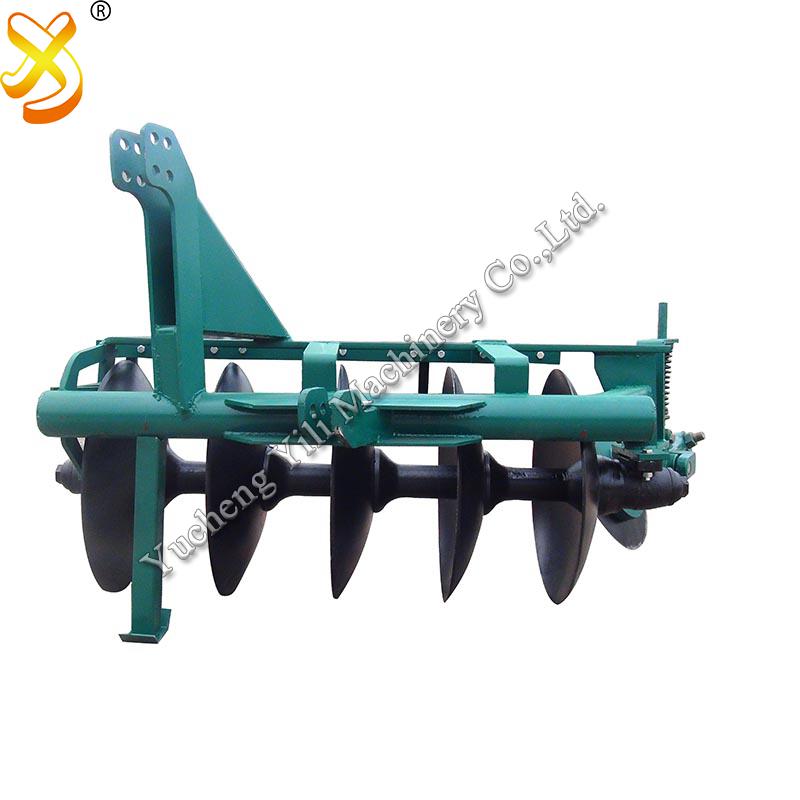 Company Introduction
Yucheng Yili Machinery Co., Ltd. is the manufacturer of agricultural machinery with employs 65 people and equipment 40 sets.
Main products: disc plough, disc harrow, share plough, rotary tiller, rotary stubble crusher, wheat planter, corn planter, cultivator, soil ridger, soil loosener, wheat and rice harvester, wheat and corn thresher, tractor trailer, slasher, gearbox, plough and harrow discs, cultivation chisels and points, hand tools,etc.In addition, our company can according to customer's sample design and processing, to accept incoming commission processing.
The company's annual output of agricultural machinery is 10,000 sets,which have been exported to more than 30 countries and regions such as the South America, Africa,Russian and the Southeast Asia.
Our company will provide thorough services and look forward to your cooperation.