Agricultural Spring Fertilizer Cultivator Tiller Machine
Agricultural Spring Fertilizer Cultivator Tiller Machine
yili

De Zhou

7days

100sets/month
Factory production and processing, materials guaranteed, quality guaranteed, appearance sprayed with plastic, not easy to fade, packing strong, export standard, products traceable.
Product Description

As a novel cultivator developed by our company according to the demand of the international market, 3ZT dual-spring cultivator adopts a dual-spring straining device. During the working process of the cultivator, the gunnel can automatically kick up when coming across an obstruct er and can restore to the original working status after getting over the obstruct er. In this way, the gunnel is under protection. The machine has the advantages of convenient row pitch adjustment and easy depth adjustment. The machine is suitable for inter tillage ripping operation in corn, cotton, beans and peas fields.
Specification
Model

3ZT-1.0

3ZT-1.4

3ZT-1.8

3ZT-2.2

3ZT-2.6

(m)

Working width

1.0

1.4

1.8

2.2

2.6

No. of tines

5

7

9

11

13

(mm)Working depth

100~200

(kg)

Total weight

260

300

350

420

460

(hp)

Matched power

25

30~40

40~50

50~70

100
Product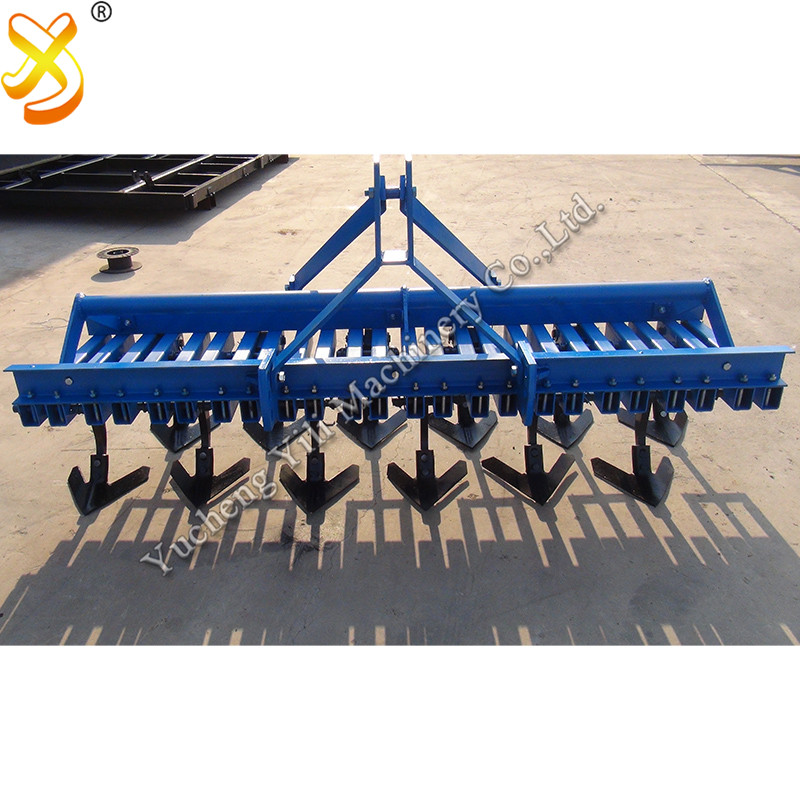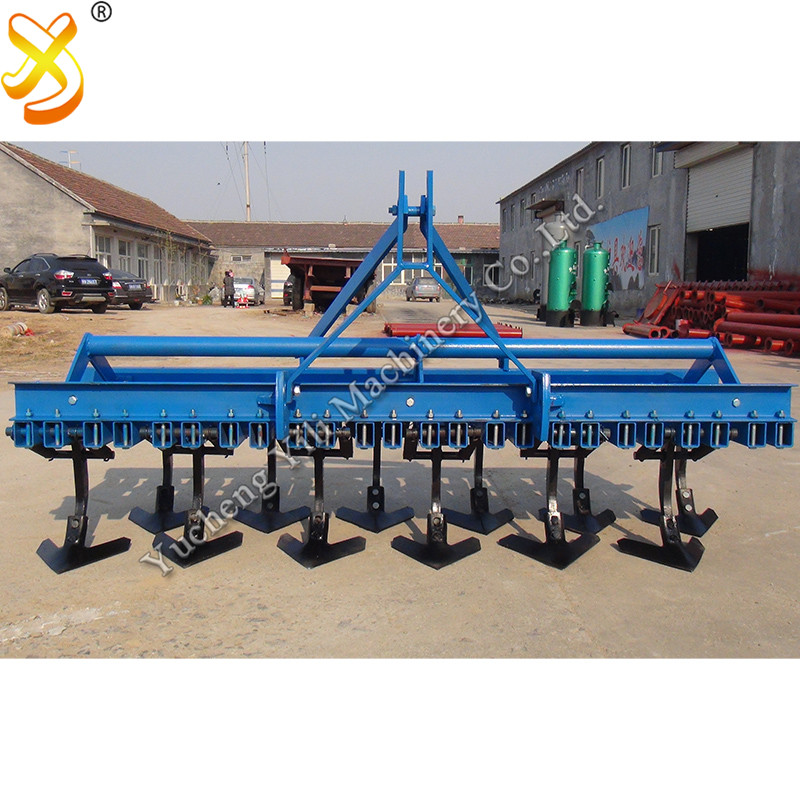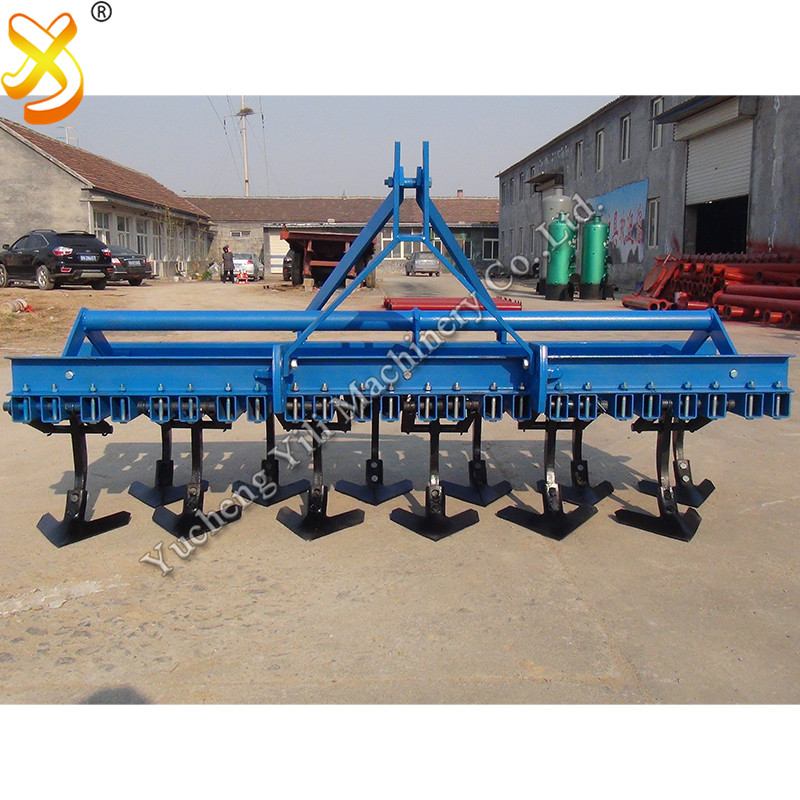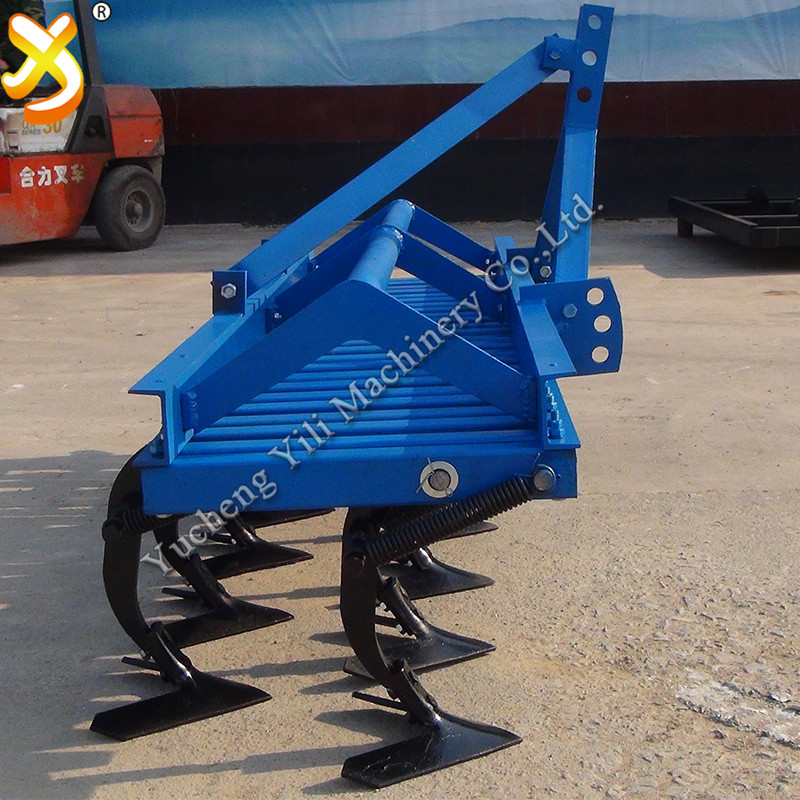 Company Introduction
Yucheng Yili Machinery Co., Ltd. is the manufacturer of agricultural machinery with employs 65 people and equipment 40 sets.
Main products: disc plough, disc harrow, share plough, rotary tiller, rotary stubble crusher, wheat planter, corn planter, cultivator, soil ridger, soil loosener, wheat and rice harvester, wheat and corn thresher, tractor trailer, slasher, gearbox, plough and harrow discs, cultivation chisels and points, hand tools,etc.In addition, our company can according to customer's sample design and processing, to accept incoming commission processing.
The company's annual output of agricultural machinery is 10,000 sets,which have been exported to more than 30 countries and regions such as the South America, Africa,Russian and the Southeast Asia.
Our company will provide thorough services and look forward to your cooperation.