Farm Ditcher Machine For Sale
Farm Ditcher Machine For Sale
yili

De Zhou

7days

100sets/month
Factory production and processing, materials guaranteed, quality guaranteed, appearance sprayed with plastic, not easy to fade, packing strong, export standard, products traceable.
Product Description

Series of model 1K-16-26 and 1K-30-20 ditcher is designed by us based on the rotary tiller of model 1G-100 combined with ditching part. The power is transmitted through power transmission shaft, middle gearbox, shaft –II and side gearbox, finally to ditching part for working. The machine design is reasonable and easy to be assembled and adjusted.
Specification
Model

1k-16-26

1k-30-20

(cm)

Width of the ditch

Top: 16; Bottom: 10


Top: 30; Bottom: 12


(m)

Soil throw off range

Right: 1; Left: 1


Right: 1; Left: 1


(cm)Depth of ditch

26

20

Type and nos


Of ditching bent blade





R: 6; L: 6




R: 8; L: 8

Wall cutting blade


Straight blade, R:2; L: 2


Straight blade, R:2; L: 2


(cm)

Overall dimension

109×125×116

109×125×118

(cm)

Diameter of the blade plate

69

60

(kg)

Total weight

210

220

(hp)

Fitted power

18-55




(rpm)

Rotary speed of the blade axle

252

Type of mounting

3 points mounting

(km/h)Forwarding speed

Ⅰ-Ⅱshift

Product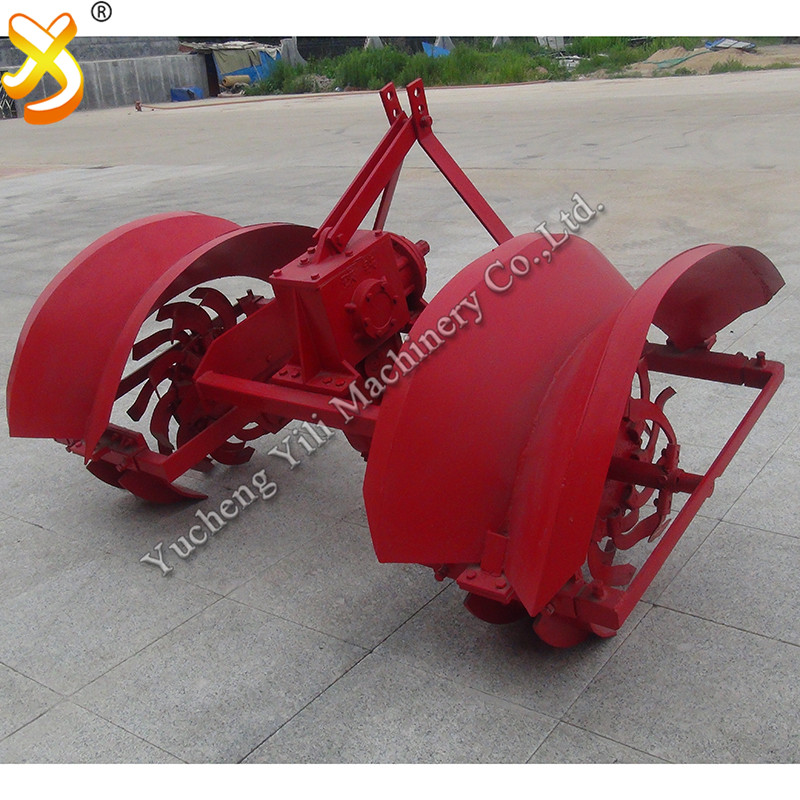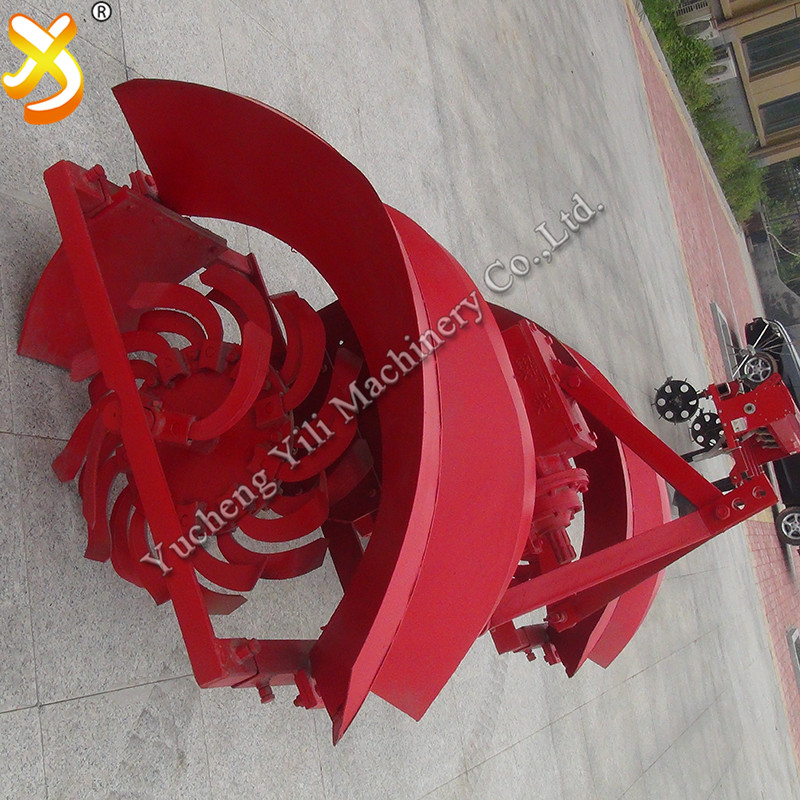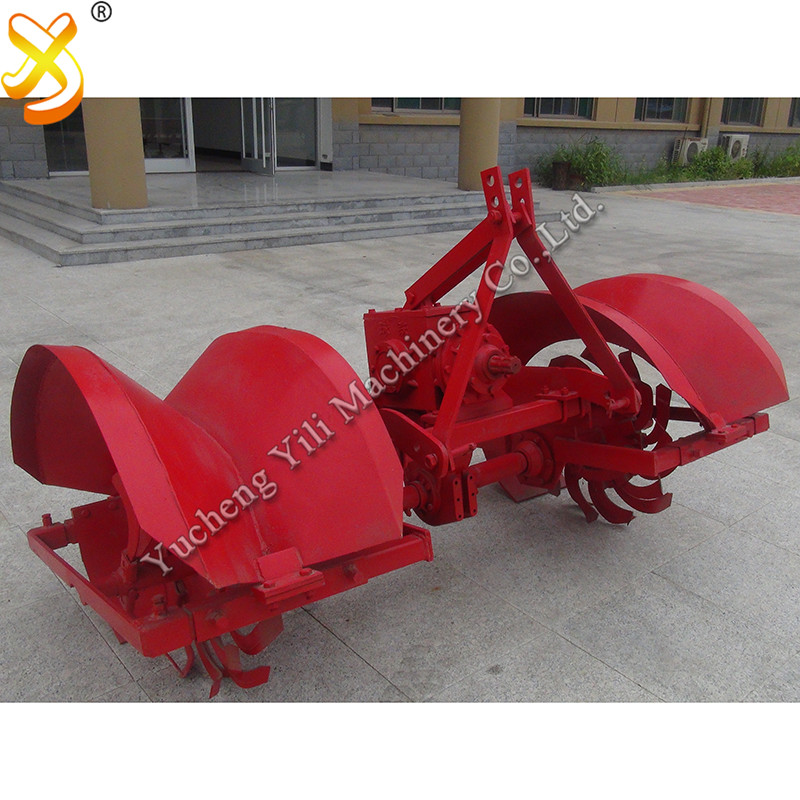 Company Introduction
Yucheng Yili Machinery Co., Ltd. is the manufacturer of agricultural machinery with employs 65 people and equipment 40 sets.
Main products: disc plough, disc harrow, share plough, rotary tiller, rotary stubble crusher, wheat planter, corn planter, cultivator, soil ridger, soil loosener, wheat and rice harvester, wheat and corn thresher, tractor trailer, slasher, gearbox, plough and harrow discs, cultivation chisels and points, hand tools,etc.In addition, our company can according to customer's sample design and processing, to accept incoming commission processing.
The company's annual output of agricultural machinery is 10,000 sets,which have been exported to more than 30 countries and regions such as the South America, Africa,Russian and the Southeast Asia.
Our company will provide thorough services and look forward to your cooperation.