Farm Machinery Lawn Mower Disc Mower For Bush
Farm Machinery Lawn Mower Disc Mower For Bush
yili

shandong

5

100 sets /day
The machine also with safe installations, when working, the mowing plate can moving back when meet the barrier, can protect the machine
Product introduction
Disc mower, can be used to harvest the pasture,herbage,such as alfalfa, rye grass,oat grass and so on., with high efficiency, are more suitable for cutting more taller crop. The cutter arbor stalled with the spiral hand shank, easily to go up and down, use two springs to hang, can adapt to the situation of the ground which is concave-convex, and doesn't destroy the grass ground.
The machine also with safe installations, when working, the mowing plate can moving back when meet the barrier, can protect the machine
Product parameters
Model

9GY-4

9GY-5

9GY-6

Fitted power(hp)

35-80

40-85

45-90

3-Point Linkage

Cat. I OR II

Cat. I OR II

Cat. I OR II

(kg)Weight

370

400

450

(mm)

Working Width(mm)

1700

2150

2550

(pc)

Number of Disc

4

5

6

Working speed

4-10km/h
Product pictures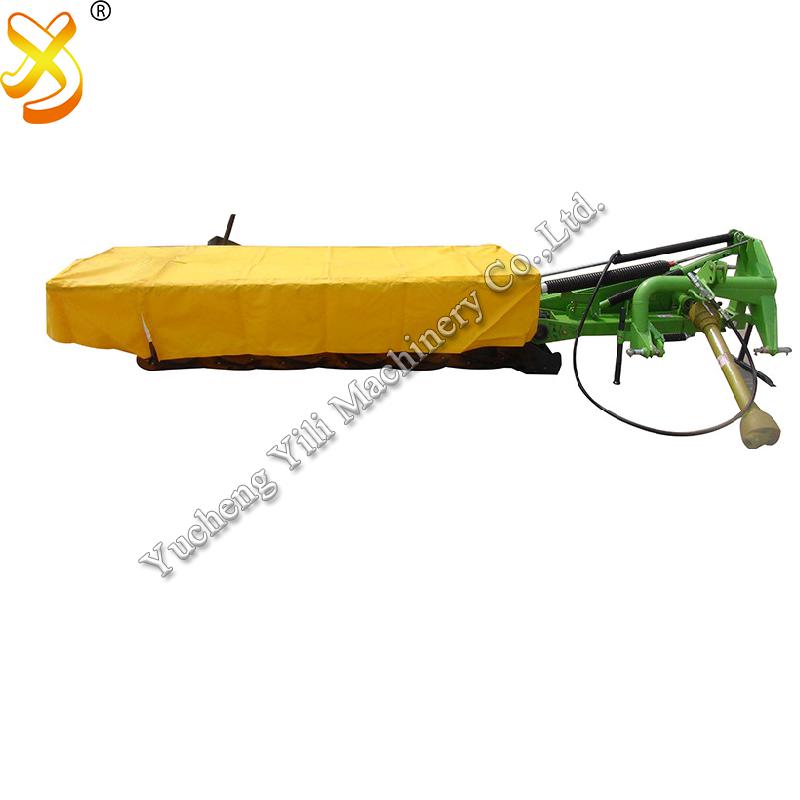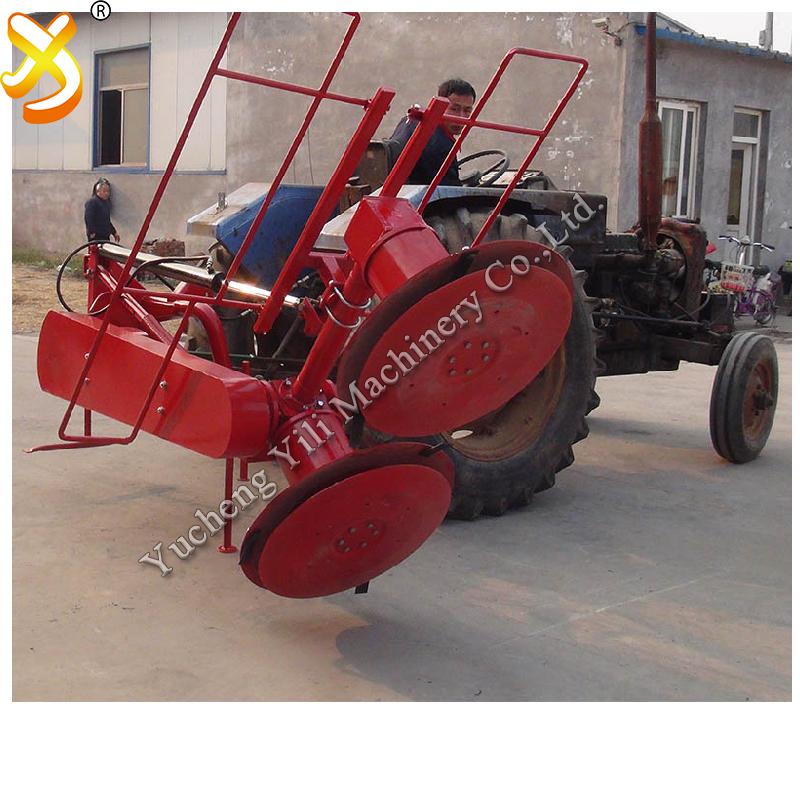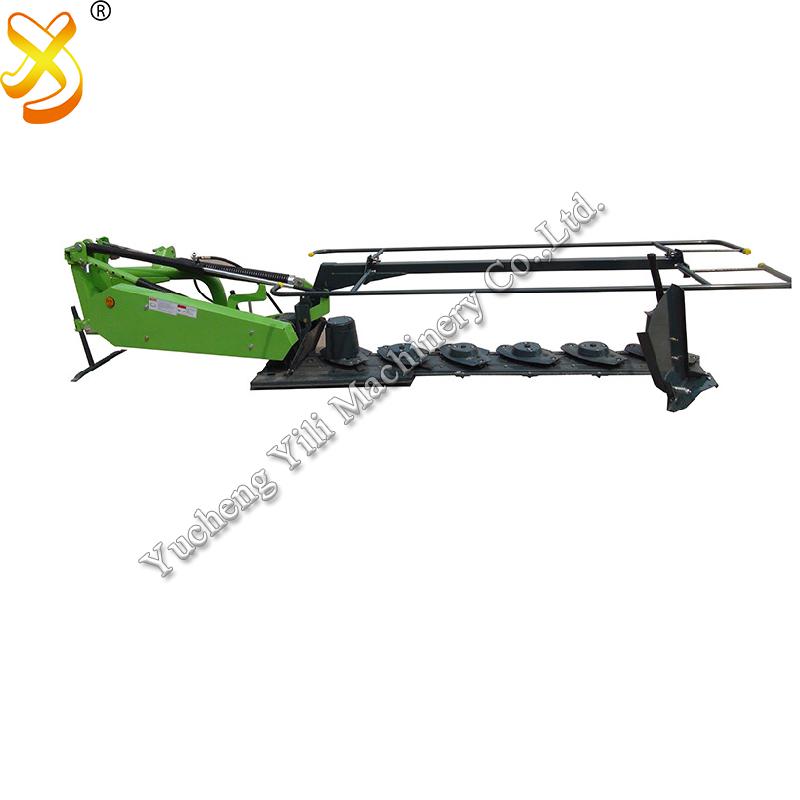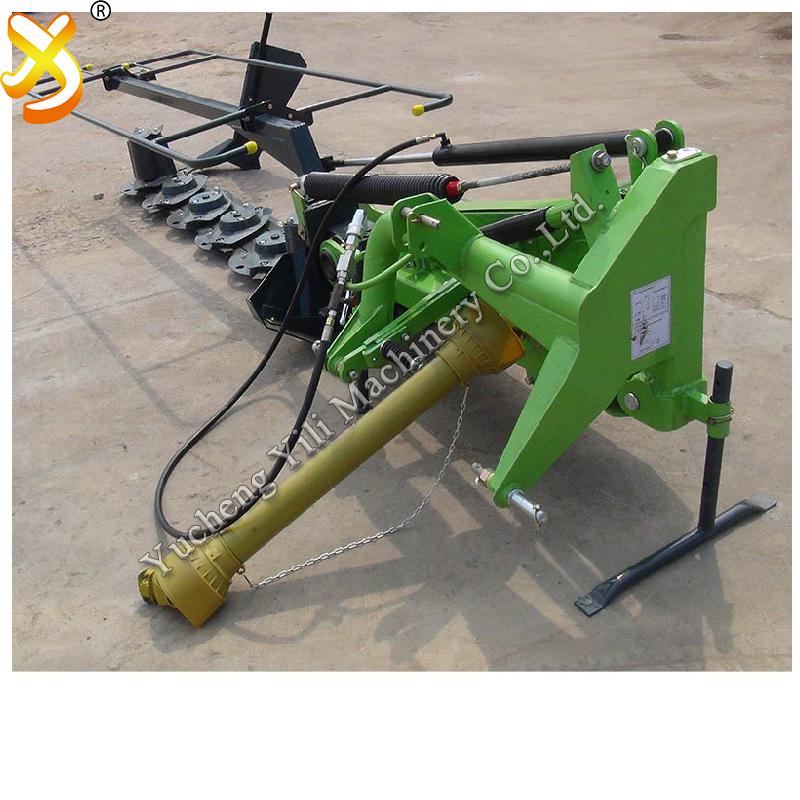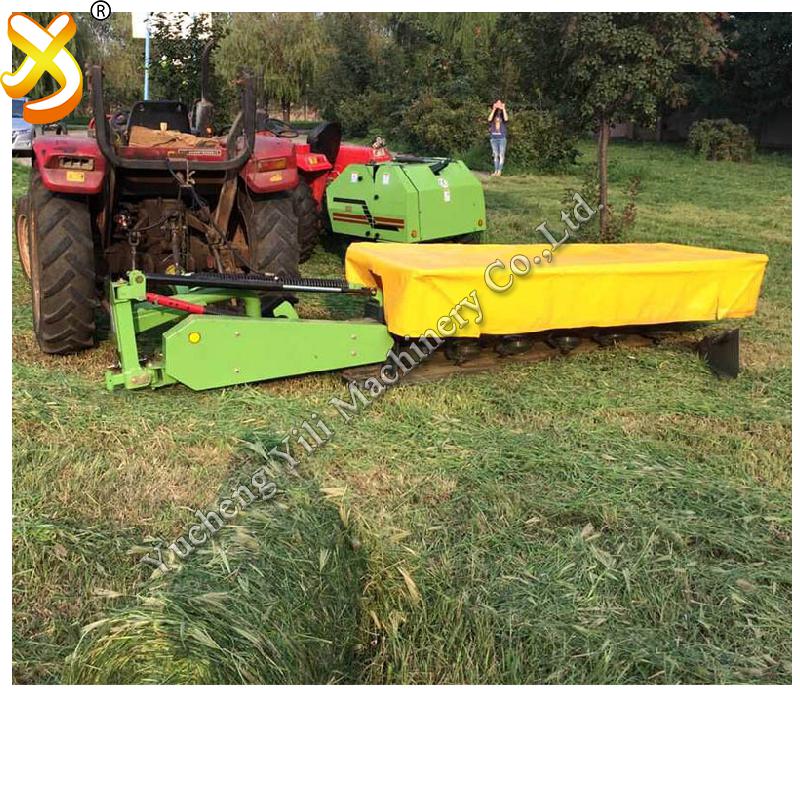 Yucheng Yili Machinery Co., Ltd. is the manufacturer of agricultural machinery with employs 65 people and equipment 40 sets.
Main products: disc plough, disc harrow, share plough, rotary tiller, rotary stubble crusher, wheat planter, corn planter, cultivator, soil ridger, soil loosener, wheat and rice harvester, wheat and corn thresher, tractor trailer, slasher, gearbox, plough and harrow discs, cultivation chisels and points, hand tools,etc.In addition, our company can according to customer's sample design and processing, to accept incoming commission processing.
The company's annual output of agricultural machinery is 10,000 sets,which have been exported to more than 30 countries and regions such as the South America, Africa,Russian and the Southeast Asia.
Our company will provide thorough services and look forward to your cooperation.